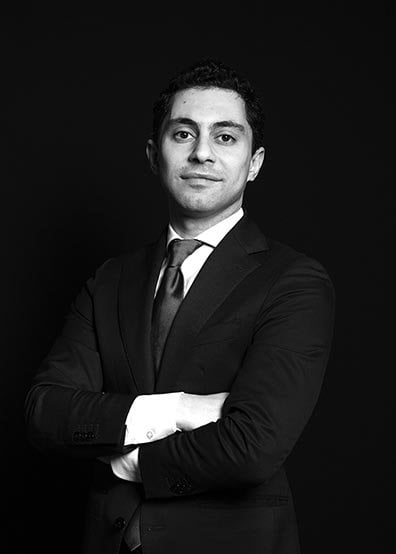 Practice area
Goran Abdulla works in the M&A practice group. He focuses on mergers and acquisitions, private equity and venture capital transactions, joint ventures and restructurings.
Expertise
Goran has, among others, been involved in the following transactions:
HVG Law advised founder of i3D.net, specialised in high performance global game hosting, with the sale of the company to video game developer and publisher Ubisoft.
HVG Law advised sustainable energy supplier Greenchoice with its acquisition of energy supplier Qurrent.
HVG Law advised GroenLeven, leading provider of solar power in the Netherlands and at the forefront of the sustainable energy transition in the country, with the sale of a majority equity stake to BayWa.
HVG Law advised private equity fund Gate Invest with its equity investment in Belgian restaurant chain Lunch Garden.
HVG Law advised BuyBay, developer of e-commerce after-sale software and solutions, with its raising of growth equity financing from Fortino Capital, Belgium based venture capital fund with focus on providers of highly-scalable products and services.
HVG Law advised MP Objects, developer of cloud-based Customer Chain Control software, with its raising of growth equity financing from Updata Partners, Washington, DC based growth equity firm.
HVG Law advised Forcare, developer of eHealth software, with its raising of growth equity financing from Prime Ventures, leading technology venture capital fund in Europe.
HVG Law advised the shareholders of Rotterdam Harbour Holding, specialized in consolidation and forwarding services, with the sale of an 80% equity stake to a subsidiary of Singapore Post, leading provider of logistics and e-commerce solutions in Singapore and the Asia Pacific region.
HVG Law advised Marico, active in the logistics and shipping industry, on the sale of its subsidiaries Scheepvaart- en Handelmaatschappij "Marico" and Uniteam Projects to Broekman Logistics, leading provider of logistic services.
HVG Law advised Q-Park, an international parking company focused on providing high-quality services at strategic locations, in connection with the sale-and-leaseback of the Mahler parking facility in Amsterdam to/from Bouwfonds Investment Management, the real asset investment management division of Rabo Real Estate Group, one of Europe's leading real estate companies.
Additional information
Goran graduated in 2012 from the University of Groningen in Dutch Law (with specialization in corporate law). In 2015 Goran worked at the Dutch Desk of Donahue & Partners in New York.
Contact information
Goran.Abdulla@hvglaw.nl
31621252445