"With an entrepreneurial mindset, we work on win-win solutions."
Sijmen de Lange
Partner / Lawyer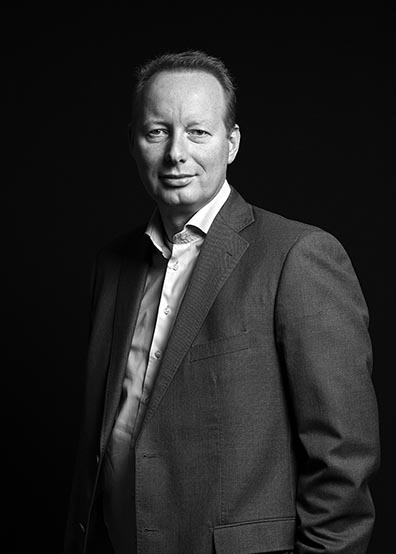 Background
Sijmen de Lange works as M&A expertise group leader in corporate law practice and specialises in:
Mergers and acquisitions
Management participations
Shareholder litigation
Corporate structures
Due diligence
Expertise
By the profession, at the prestigious M&A Awards both in 2010 and 2008, nominated as one of the best Dutch M&A lawyers in the category Best M&A Lawyer Mid-market (transactions with a value between EUR 5-250 M).
Sijmen has been involved in over 300 acquisitions and divestments, including:
International transactions:
Assist the founder with regard to the sale of managed hosting provider i3D.net to gaming giant Ubisoft (also see the publication in "Het Financieele Dagblad" and the "Algemeen Dagblad – AD".
HVG Law advised private equity fund Gate Invest with its equity investment in Belgian restaurant chain Lunch Garden.
HVG Law advised the shareholders of Rotterdam Harbour Holding, specialized in consolidation and forwarding services, with the sale of an 80% equity stake to a subsidiary of Singapore Post, leading provider of logistics and e-commerce solutions in Singapore and the Asia Pacific region.
HVG Law has assisted the family shareholders in the acquisition of ADB Cool Services BV & Waalhof Beheer BV by AGRO Merchants, a buy and build platform of Oaktree Capital.
HVG Law has assisted HOYER, Bertschi and Hupac with the acquisition of a part of their joint venture participation in the rail terminal RSC Rotterdam from Deutsche Bahn.
Advising shareholders of a high tech offshore company in sale process.
Advising Delem, an internationally operating machine control technology company, with the sale of various share interests to Austrian conglomerate Keba.
Advising HOYER in multi-jurisdictional asset purchase acquisition of De Rijke Liquid Bulk division and subsequent sale-on of retail division on Schenk.
Advising founders of high-tech company Catena in the sale to and share for share deal with NXP Semiconductors.
Aquisition by Bunzl Plc. of Majestic in 4 countries.
Advising founding shareholder family on sale of large pharmaceutical company to the Swiss pharmaceutical company Bioforce.
Private equity:
HVG Law advised private equity fund Gate Invest with its equity investment in Belgian restaurant chain Lunch Garden.
HVG Law advises Forcare, developer of eHealth software, with regard to the raising of growth capital from Prime Ventures by means of issuance of shares.
Advising Amphitec, producer of vacuum installations, in the sale of a majority interest to investment company Active Capital.
HVG Law has assisted the founding family shareholders and Top side Offshore Technology in the sale of Rolloos Holding B.V. to MBI-management of Top Side Industries Group B.V. with the support of Ecart Invest.
Assistance to various shareholders and management team of a mail distribution organisation Axender and the acquisition of 4 distributors and MBO with H2 Equity Partners.
Advising in secondary buy-out of ATAG Heating Corporation. H2 Equity Partners, ABN Amro Participations and management have sold their interest to Rabobank Capital management.
Advising 10-person management team in the MBO of Wits Groep, a portfolio company held by Friesland Bank Investments, in seven different buy out and financing transactions per individual company.
Advising private equity group Nimbus Investments in the MBO acquisition of United Dutch Breweries, a business unit involving Oranjeboom Bier carved out from the organization of Inbev, a worldwide beer distributor.
Management participations:
Design and implementation long term equity incentive plan for first and second year management at construction company.
Advising management team on participation in IT Healthcare company and exit transactions.
Design of cumulative preference share management participation schemes for various companies.
Management succession transactions with former private owners.
Quoted on the stock exchange transactions:
Advising Palfinger AG (publicly listed Austrian company) in the acquisition of a majority interest in Ned. Deck Marine, assisting in the due diligence, acquisition, management participation and shareholders' structure.
Successful public offerings for the Dutch listed companies Copaco, Weweler and Axxicon.
Stock exchange exit of Burgman Heybroek and sale to H2 equity partners.
Restructuring & Financing:
Joint venture between two giant construction companies.
Joint venture participation by one of world's largest maritime corporations in a Rotterdam container terminal company.
Refinancing and sale of Inalfa Roof Systems to management and ABN AMRO Capital.
Several real estate projects for Q-Park.
Additional information
Testimonial Matthias Traeland of Palfinger:
"We know Sijmen de Lange at HVG Law for a long time leading a team committed to the maritime offshore sector. Palfinger eyed an innovative offshore passenger transfer system that perfectly fitted our product portfolio for transportation from vessels to offshore platforms. The combination at HVG Law of technology oriented patent and M&A lawyers made a good fit to assist us successfully closing this acquisition".
Testimonial client – Legal 500 2021:
"The whole HVG Law team is very professional and easy to work with. No delays but concrete actions. No hesitation to go to court if necessary. A special mention to the HVG Law partner Sijmen de Lange for his management of out HVG Law team."
View the summary and testimonials of  Sijmen de Lange in de Legal 500 Europe, Middle East & Africa 2021 here.
Testimonial client – Legal 500 2014: Corporate M&A
"HVG handles corporate transactional and advisory matters for clients such as Palfinger and Royal Dahlman. Practice head Sijmen de Lange is 'straightforward, experienced and reliable."
Testimonial client – Legal 500 2013: Corporate M&A
"Able to think out of the box. HVG has a very experienced and dedicated team with clients in the private and public sector, including Alfa Group, Palfinger and Q-Park. Sijmen de Lange is a strong negotiater and very experienced in M&A."
Sijmen graduated from the Erasmus University Rotterdam and the Southern Methodist University in Dallas, USA, where he obtained an LL.M. in International and Comparative Law. In 2005 Sijmen completed the postdoctoral programme Mergers and Acquisitions cum laude.
Sijmen joined HVG Law on 1 August 2000 after holding a position with a legal predecessor of AKD Prinsen van Wijmen.
Interviews:
BNR Nieuwsradio (17 december 2018)
Contact information
sijmen.de.lange@hvglaw.nl
+31 6 29 08 37 50