"Our attorneys and (candidate) civil law notaries work closely together to put enforceable agreements in place."
Martijn Leenders
Candidate civil law notary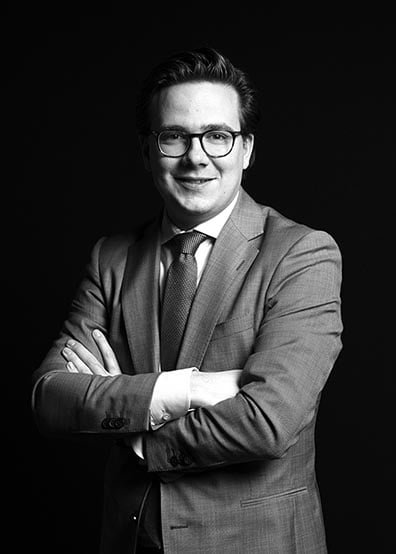 Background
Martijn is, in his capacity as candidate civil law notary, specialized in corporate law and associated with the Corporate M&A team. Martijn mainly focuses on (cross-border) corporate restructurings, establishing corporate structures and (de)mergers & acquisitions.
Expertise
Coordination and implementation of (global) restructurings, advising on a wide range of corporate legal forms and monitoring mergers, acquisitions and joint ventures
Assignment (2018) to the New York desk of HVG Law (D&P)
Establishing corporate structures for real estate investors (Capricorn Capital Group BV)
Additional information
Started with HVG Law in February 2016 (after having worked with a local notary office)
Notarial Law, University of Utrecht (2014)
Notarial professional training, Royal Dutch association for Civil Law Notaries (2018)
Member of the Royal Dutch association for Civil Law Notaries
Languages: Dutch, English and German
Contact information
martijn.leenders@hvglaw.nl
+31 6 29 08 45 61