"Commercial obligations form the basis for doing business on the national and international level."
Huub Pleijsier
Partner / Lawyer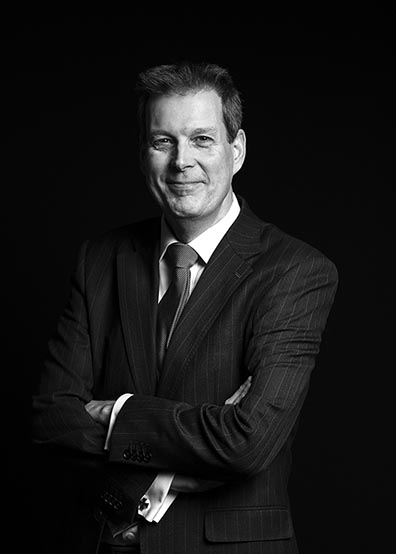 Background
Huub practices in the areas of commercial and corporate law and specialises in:
International corporate restructuring projects
Joint ventures, partnerships, mergers and acquisitions
(Re)financing transactions and insolvency law
Huub's clients mostly consist of multinational companies headquartered in Europe and the United States.
Expertise
Huub's significant recent assignments include:
Legal counsel to one of the world's largest privately held companies regarding various worldwide restructuring projects, a/o in connection with a $4B acquisition from DuPont de Nemours.
Lead and coordinating counsel for one of the world's biggest steel manufacturers regarding a corporate restructuring involving fourteen countries in Europe, Africa, North and Latin America.
Legal counsel to a leading Dutch retail organisation for the controlled auction and subsequent €374M sale to a private equity group of a number of retail subsidiaries in the Netherlands, together comprising over 1,000 store outlets.
Lead counsel responsible for the implementation of a restructuring of a major U.S. computer manufacturer involving sixty countries in Europe, North and Latin America, Asia and Australia.
Lead counsel to a major provider of imaging solutions with regard to the implementation of a pan European sales and distribution network.
Implementation of European and U.S. transfer pricing structure for a major telecommunications group based in Scandinavia.
Legal counsel to one of of the largest energy providers in Europe in respect of a restructuring involving various subsidiaries in Eastern Europe.
Contracts for the construction, financing and tax effective exploitation of various superyachts, drilling rigs, cargo vessels and other commercial vessels.
Contracts for the implementation of many cross border transfer pricing and tax effective supply chain management structures in five continents.
Additional information
Huub Pleijsier joined HVG Law in 1994 and has been a partner since 2001. Between 1998 and 2001 he was seconded to Donahue & Partners LLP in New York and Chicago. During this tenure he was responsible for the overall legal implementation and coordination of many worldwide corporate restructuring projects.
Huub is a graduate of Leyden University, the Netherlands.
Contact information
huub.pleijsier@hvglaw.nl
+31 6 52 46 59 00