"To comply you have to understand: it is not just ticking the box."
Pieter van Rijsbergen
Lawyer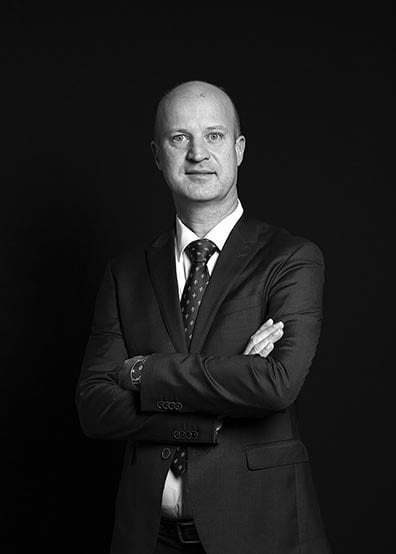 Background
Pieter is a highly experienced attorney at law in the financial services practice group of HVG Law. He is specialized in the following areas:
Financial regulatory law;
Pensions;
Compliance;
Governance; and
Insurance.
 He advises pension funds, pension execution companies, corporates, insurance companies, insurance brokers and audit firms.
Expertise
He mainly focuses on the implications regarding pension funds (Pensioenwet), insurers (Wet op het financieel toezicht and Solvency II), corporate governance, compliance and regulatory issues. His activities also include providing advice related to pension processes, employee participation issues, market regulations and pension-specific advice (e.g. the structuring of pension funds, governance issues, assistance and setting up various financial institutions and/or the acquiring of permits for market entry). Pieter has experience in due diligences regarding financial products, financial organizations and pensions related topics. He litigates for clients in civil and public law and advises financial institutions on the enforcement actions by financial regulators. He has attention for the impact and relevance of behavior and culture within an organization on compliance matters.
Additional information
Education:          Dutch law at Erasmus University Rotterdam
Master Financial Planning at Erasmus University Rotterdam
Pension Law, Vrije Universiteit Amsterdam
Professional coach, ICM Utrecht
Prior to HVG Law Pieter worked for an insurer (life, non-life and health) and one of the bigger actuarial service providers in both commercial as legal functions.
Pieter is a lecturer at Instituut voor pensioeneducatie.
Contact information
pieter.van.rijsbergen@hvglaw.nl
+31 6 21 25 28 90