"We advise and support buyers and sellers in all stages of mergers and acquisitions."
Jan Meijerman
Partner / Lawyer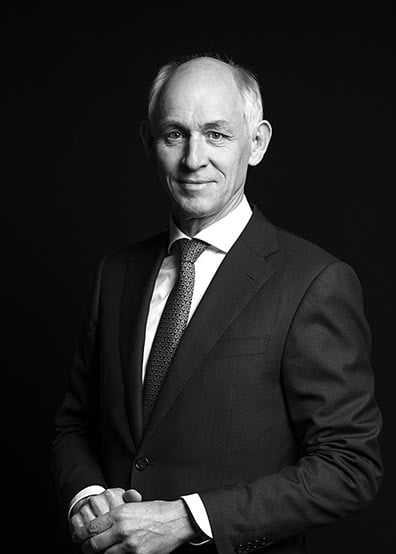 Background
Jan Meijerman has clients which are large multinationals of Dutch or foreign – predominantly American and European – origin. Jan practices in corporate law and specialises in:
Mergers and acquisitions
Telecom
Corporate law
Comercial law
Privatisations
Expertise
Jan is a Dutch lawyer, admitted to the Bar of The Netherlands. He has worked with a large variety of multinationals and private equity houses as well as with listed Dutch, European and US companies. He has extensive experience in leading large international transaction teams to serve international clients with large operations in the Netherlands and abroad. His clients are from various industries, including chemical, oil & gas, consumer, retail/wholesale and fashion.
Jan works for clients such as:
Canal+ (France)
Odfjell Drilling AS (Norway)
Concordia Insurance Brokers N.V. (Belgium)
Invista Inc. (USA)
Koch Industries Inc. (USA)
Mitsubishi Chemical Corporation (Japan)
Evergreen Shipping (Taiwan)
Telenor AS (Norway)
Russia & Nordic Properties Plc (UK)
Kazphosphate Inc. (Kazachstan)
Lukoil (Russia)
DE Master Blenders 1753 N.V. (The Netherlands)
Additional information
Jan is a senior partner of HVG Law. He has over 25 years of experience as a corporate transactional lawyer, during which he was involved in numerous acquisitions, reorganizations and IPO and de-listing transactions for a large international client base. He served as vice chairman of HVG Law from 2005 – 2009 and in that function he was responsible for, i.a., international business development, people and markets.
Contact information
jan.meijerman@hvglaw.nl
+31 6 29 08 35 32