"Adding value to our client is always on top of our mind"
Emanuel van Praag
Lawyer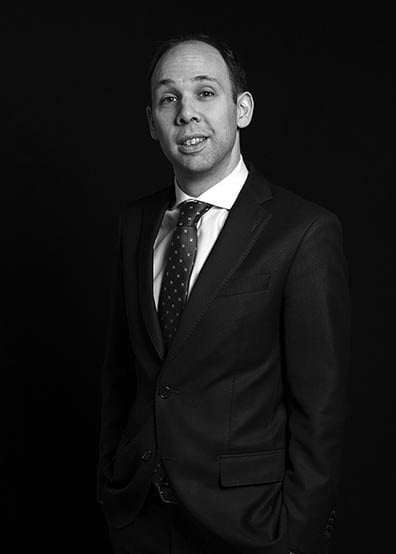 Background
Emanuel is a senior manager with over 14 years of experience in financial law. In addition to being a lawyer at HVG Law, he is a Professor of Financial Technology (FinTech) and Law at Erasmus University Rotterdam. Having worked as an inhouse legal counsel previously, he understands how his legal advice translates within the clients organisation and the impact it has on its business. Due to his litigation experience and ability to maintain close contact with the supervisory authorities, he is skilled in assessing his clients risks.
Expertise
Emanuel is an expert on FinTech. He is eager to understand new business models and technologies and to translate these into a legal framework. As a former Head of Regulatory Compliance of a FinTech company, Emanuel understands the challenges which (new) FinTech companies are facing. Emanuel guides payment institutions and other FinTech companies through their license applications and advises them on business propositions. As a result of his expertise, he was appointed as Professor of Financial Technology (FinTech) and Law at Erasmus University Rotterdam. His focus is on Big Data, Open Banking and the payment industry.
Emanuel assists companies with the implementation of financial regulatory law such as MiFID I and II, SFDR, AIFM/UCITS, IFR/IFD, PSD2 and IDD by providing a gap analysis, project management, compliance and training of management and front office regarding regulatory requirements. His services also consists of drafting compliance documents and contracts.
Emanuel has a lot of experience with mapping cross-border regulations and is skilled in drafting policies. Emanuel has a broad knowledge of European and conflict of law that applies to European financial institutions.
Additional information
Emanuel studied at the universities of Leiden (Master of Law 2006), Oxford (Magister Juris 2007) and Amsterdam (PhD about the cross-border provision of financial services 2017). He has extensive knowledge on the interface of European and financial law.  Emanuel is a Professor at Erasmus University Rotterdam, He conducts multidisciplinary research on financial law and teaches in this area of law as well (Financial Technology and Law).
Emanuel is the author of a legal handbook called 'Europees financieel toezicht; Bevoegdheden in het Europees financieel toezicht', which deals in depth with EU financial supervision issues and a book called 'PSD2: naar open banking en bankieren in een ecosysteem' which gives a clear overview of the regulation of the payment market.
Contact information
emanuel.van.praag@hvglaw.nl
+31 6 29 08 40 45